Computerized Charting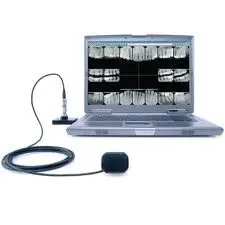 Dentrix Dental System
Our computerized charting system allows us to access your chart from anywhere. With our imaging program, we can accurately chart your teeth and show you your existing restorations, as well as any treatment that needs to be done. The software also allows us to provide you with a better understanding of your teeth and mouth and any needed dental treatment.
Digital x-rays
Digital x-rays are quickly becoming the standard in dental imaging because they allow the doctor to get a much better view of your teeth and potential dental conditions.
The digital imaging software allows the doctor to see a number of different views of the tooth to gain a better understanding of the proper course of management. Digital x-rays provide a great benefit to the patient. Not only are they an excellent diagnostic tool, but they decrease radiation to the patient.
Intraoral cameras
Intraoral cameras are an excellent means of allowing the patient to view potential dental conditions in their own mouth.It is much easier to understand what is happening in your mouth if you can see the problem.This digital image can be utilized sent to insurance companies for increased coverage.