---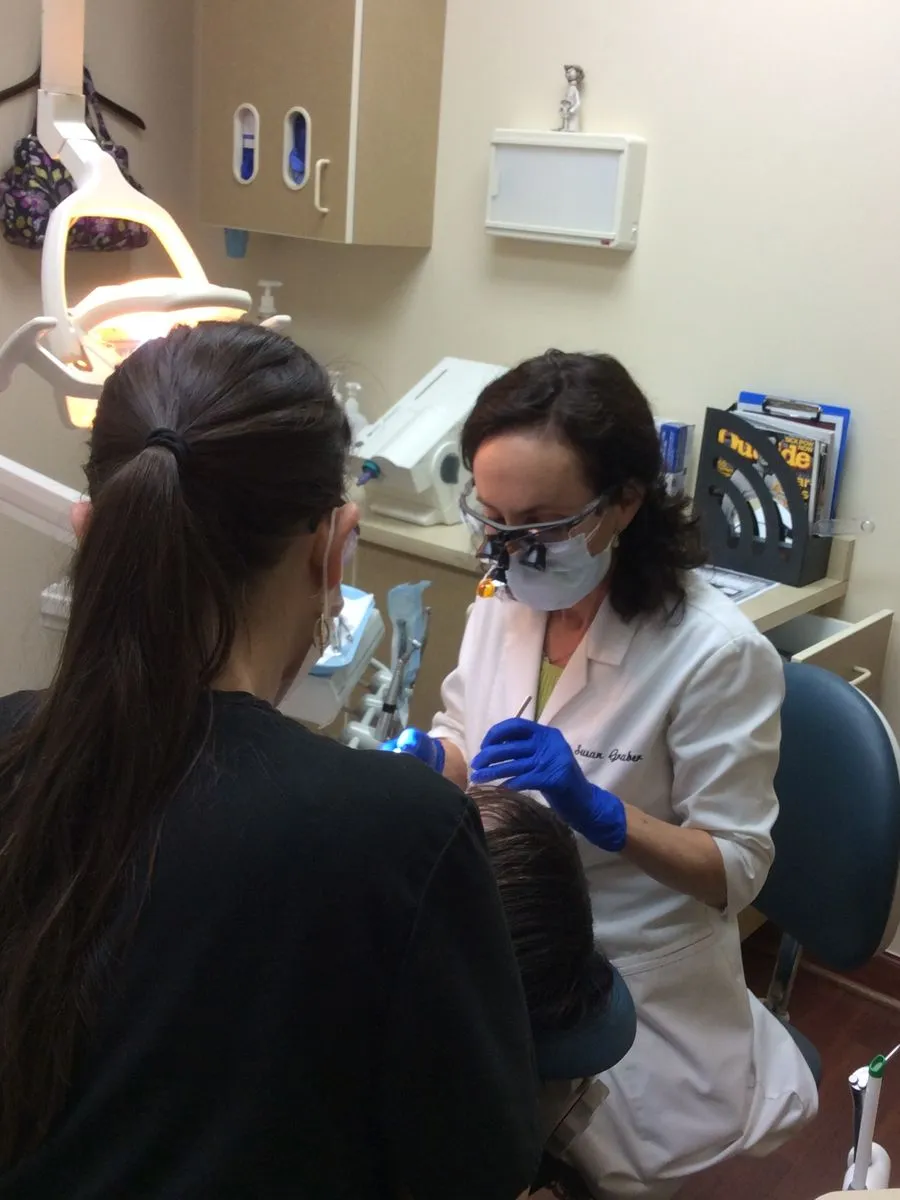 FACILITY
We proudly provide the highest quality dental care available in the Chicago area in a state-of-the-art facility for Chicago and the north and northwest suburbs.
It is one of our top priorities to protect the well being of our valued patients. For this reason, our office meets or surpasses all OSHA (Occupational Safety and Health Administration) and CDC (Center for Disease Control) standards.
We are confident that you will feel right at home in our office as we welcome all patients as if they were family.
---
INITIAL VISIT
We begin with a comprehensive exam, cleaning and any necessary x-rays. The exam is designed to detect periodontal (gum) disease, dental decay, TMJ (jaw) dysfunction, and other oral disease. We use this information to set up an intelligent treatment plan to restore and maintain optimum dental health. If your home care is excellent, we may be able to complete a prophylaxis (cleaning) at this visit.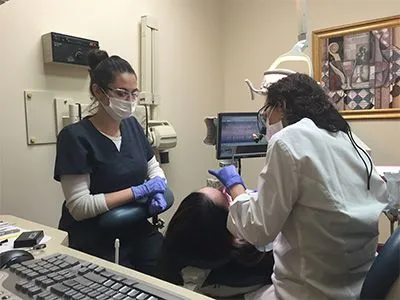 We are strongly committed to preventive dentistry. We will teach you how to effectively brush and floss your teeth as well as introduce you to other dental aids to assist you with your home care. We recommend fluoride treatments and sealants for most children and many of our adult patients.
---
APPOINTMENTS
Every attempt is made to schedule an appointment at your convenience. Our office is open Monday through Saturday and we generally see patients on Tuesday, Wednesday, Thursday and every other Saturday. In emergencies and other special instances, Dr. Graber will see patients outside of her normal office hours.
We feel that our patients' time is valuable, so we make every effort to honor the appointment times you make with us. By arriving on time you help us to keep all appointments on schedule.
If you must cancel an appointment, please notify us as far in advance as possible so we may give the time to another patient. A fee may be charged for appointments broken without 24 hours notice.
---
EMERGENCY CARE
We do our best to respond promptly to our patients' dental emergencies. Please call us as early in the day as possible so you can be accommodated. If you require attention when the office is closed, Dr. Graber can be reached at home or by cell phone.
---
RECARE VISITS
We hope you share in our belief that regular preventive care is a sound investment. We use this visit as a disease control check for decay, gum, disease, and oral cancer with emphasis on prevention. Our oral hygienist is responsible at this time for the prophylaxis, teaching disease control techniques, and bringing problems to your attention as well as ours.
While the responsibility for returning for this treatment primarily rests with you, we will provide the service of setting up and sending you a written reminder of your recall appointment.
---
FINANCIAL ARRANGEMENTS
Our experience has shown that when financial arrangements are made prior to initiating treatment, there is less misunderstanding concerning fees and services to be performed. Following the examination, we will give an estimate of the treatment to be performed.
We prefer not to send monthly statements. For your convenience, we accept all major credit cards. Please help us in our effort to keep your dental costs from increasing by paying for services as they are rendered. For our senior citizens we offer a 5% discount for treatment when paid at time of service. To help with more extensive care, we also extend a 5% discount for fees above $500 when paid at time of service. Other financial arrangements can also be made through our office.
---
INSURANCE
We will be glad to assist you with submitting your insurance forms, as well as answer any of your insurance related questions. Your insurance policy, however, is an arrangement between you and the insurance company. Payment for services rendered is your obligation. When extensive treatment is needed, we will submit the necessary forms for pre-authorization from the insurance carrier. You will then know what portion of your treatment is reimbursable by your insurance company.
---
OPEN COMMUNICATION
Therapy dog visited us for the day!
All patients are encouraged to call with any questions they have concerning dental problems. Our office staff is well qualified to answer most questions. If the call requires the doctor to speak with you, she will return your call at her earliest opportunity.
Our practice grows through referrals, and we hope that if you are happy with your dental care, you will recommend us to your family and friends.